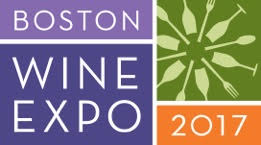 Noble Harvest LLC's objective is to simplify the international compliance requirements experienced by our diverse clientele. We provide a seamless operational process so that clients can focus more on their business.
Noble Harvest LLC services streamlines and facilitates the trade event participation by offering a customized array of services to diverse wine trade members who may be challenged by the complexities of USA compliance regulations and unique local state requirements.
We offer a total logistical process that is seamless to our clients, convenient, and economical. Some of our services include:
• Total logistic solutions & support for "orphan wineries."
• Special licensing requirements.
• Representation for Distributors and/or out of state importers.
• Trade show & event coordination.
• Winery agents who want representation in Massachusetts or any of the contiguous States in the USA.
Noble Harvest LLC has been selected for their expertise to support numerous trade events and elite shows such as; the Food & Wine Classics in Aspen, the Wine Spirits Association of America, the Wine & Spirits Competition of Pomona, the Italian Trade Institute, the Italian Trade Commission (ICE), the Chamber of Commerce, the Italian Consulate and numerous European Union promotional events.